Blow is a series of 3 candle holders with different shapes and sizes. The design is inspired from musical instruments. Long tubes beautifully standing on different base shapes, bring a very dramatic appeal to the piece.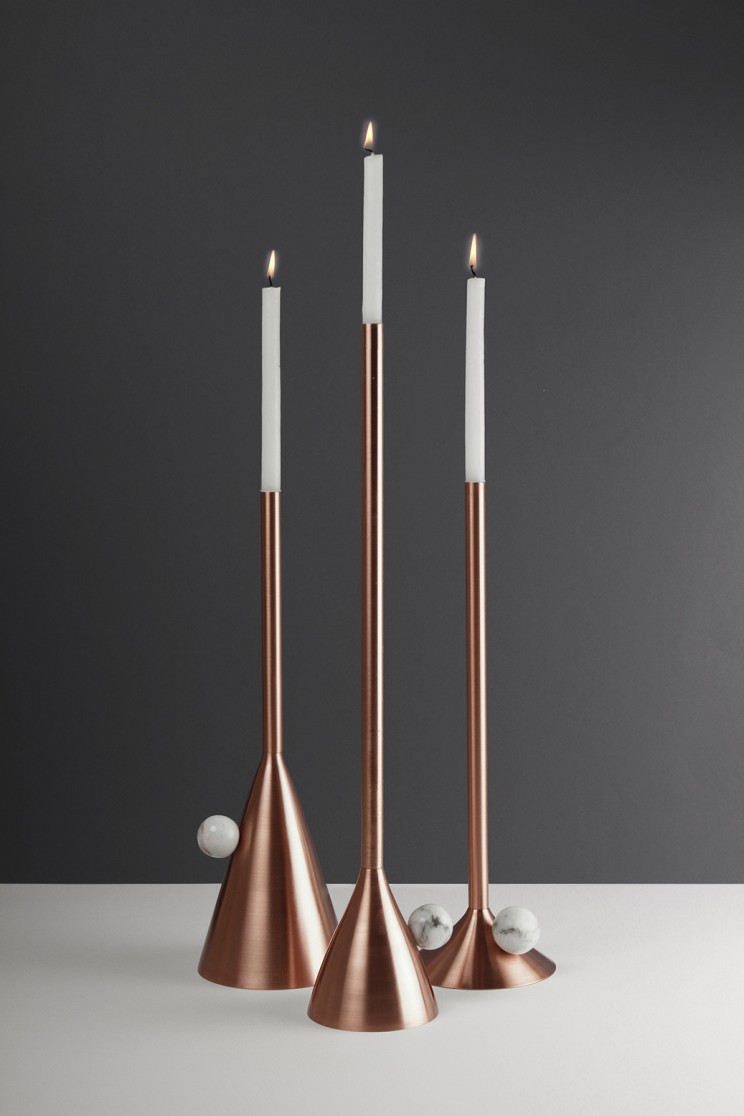 A marble ball used as a handle, gives this dramatic design a humorous and friendly touch.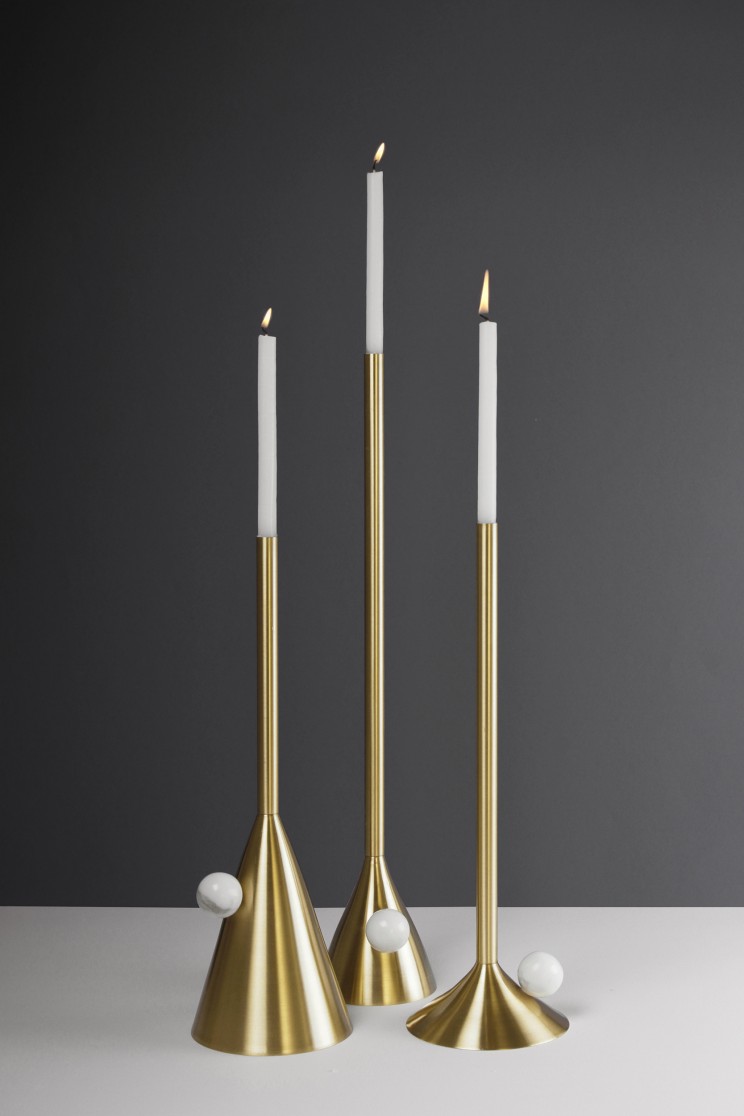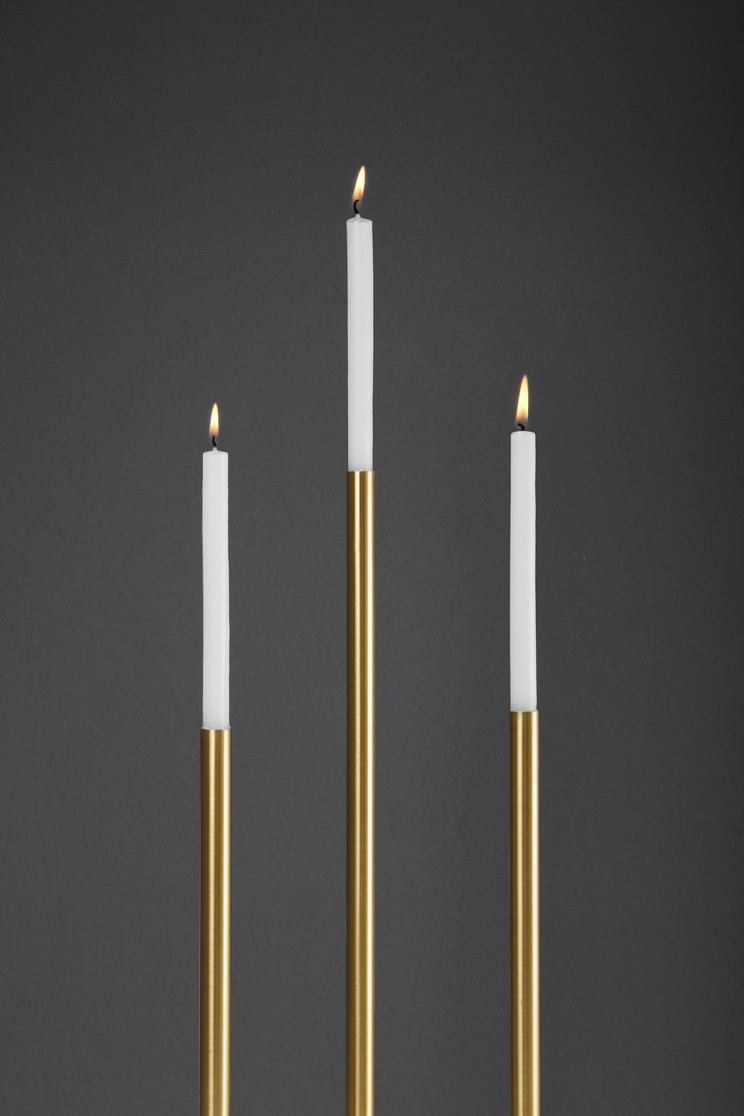 With the delightful selection of copper and brass, this element can give the space a modern yet elegant look, by creating an authentic charming impact. This trumpet candle holder represents glorious moments when angels used to blow their horns announcing peace and silence and the beginning of something new. We wanted to link the 2 elements, the candle and the horn, to create a design that represents the main symbolism of candle, which is peace.