"Droop" is a simple table lamp that reflects a fusion between different materials to create a minimalist design.
A combination of hand blown glass bulb, with a brass base, merged and blended with a geometrical marble block to create one nostalgic element.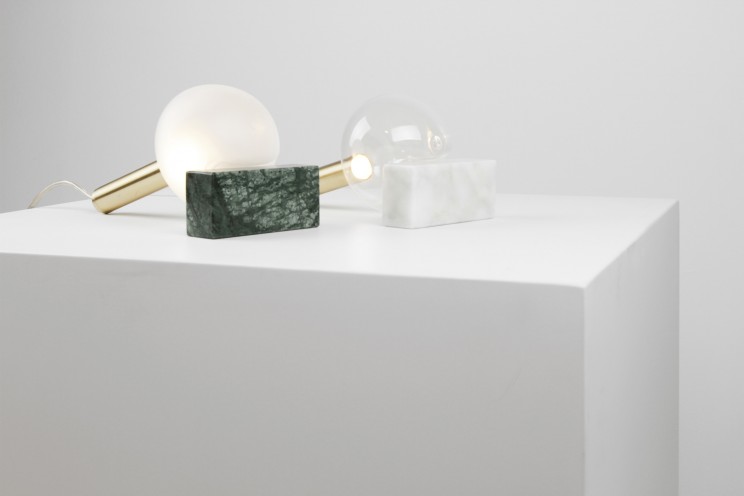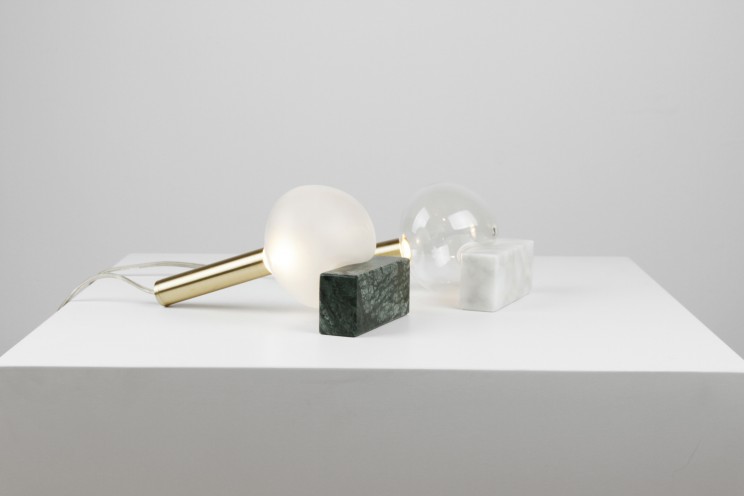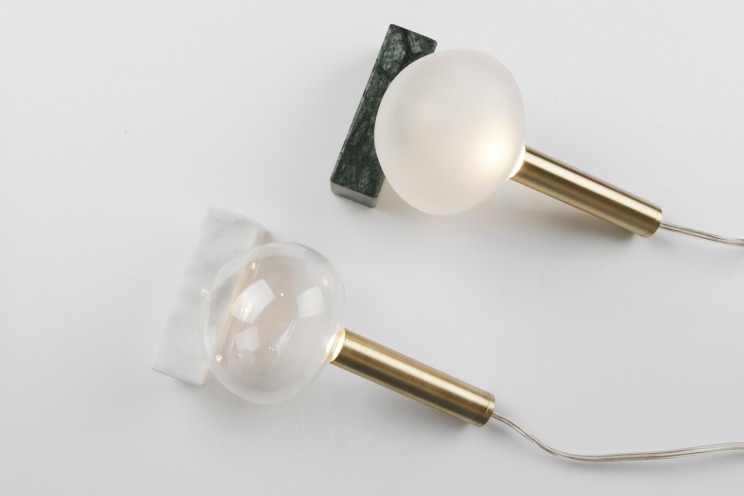 This beautiful contrast between the main elements creates a strong hybrid design.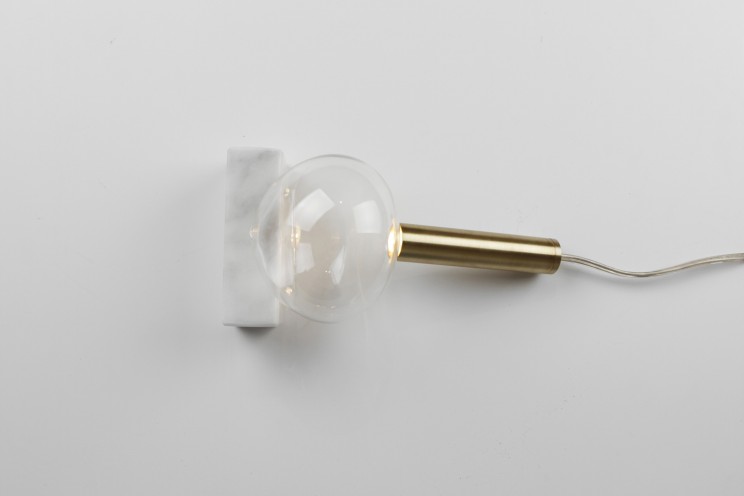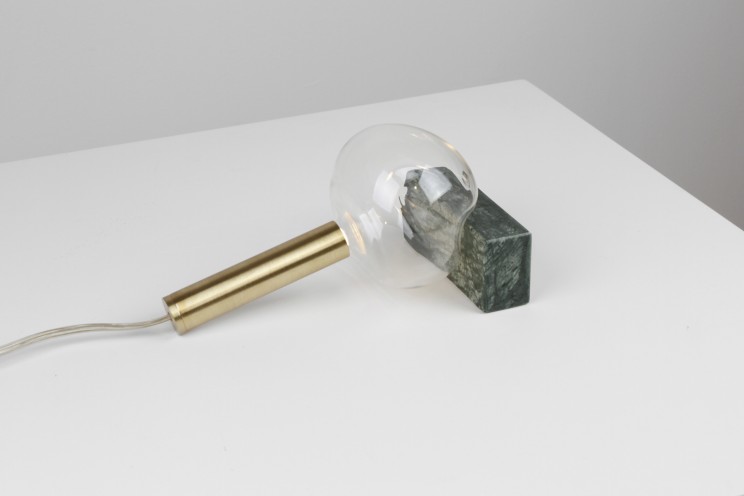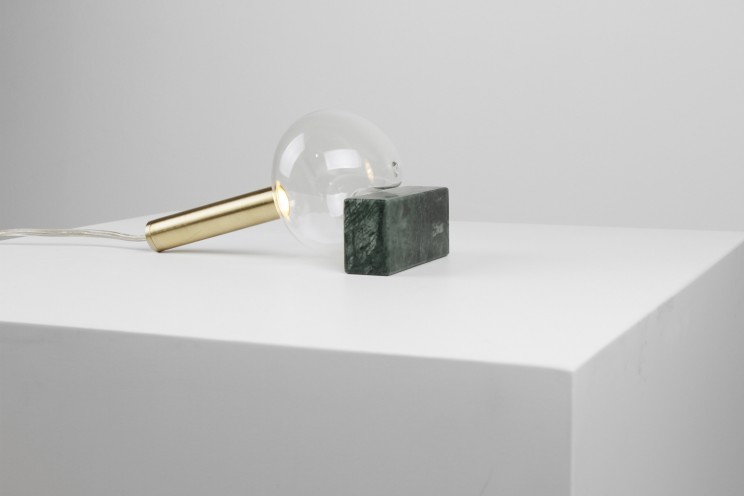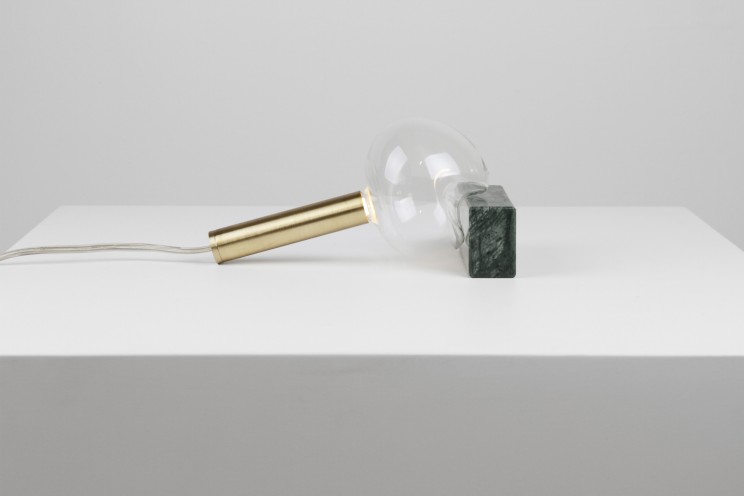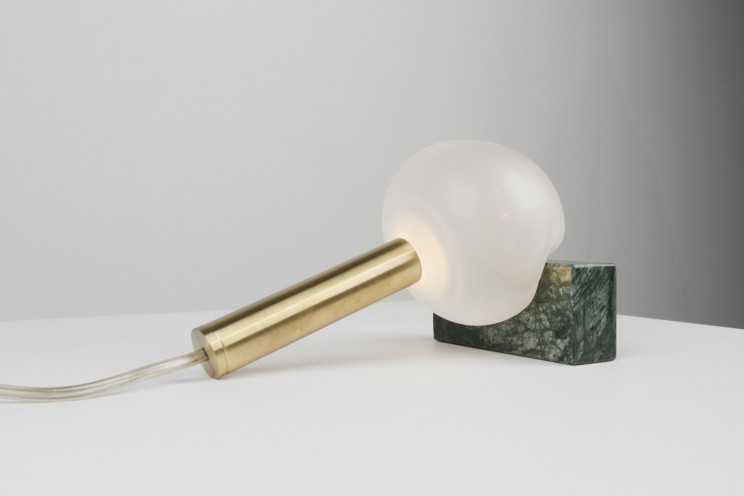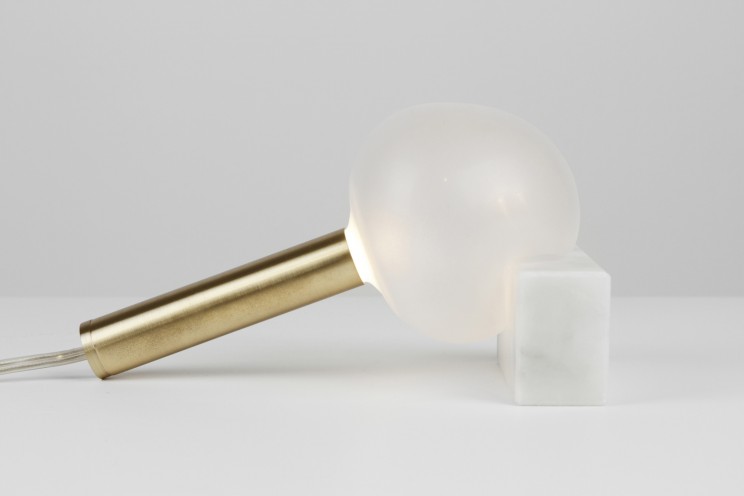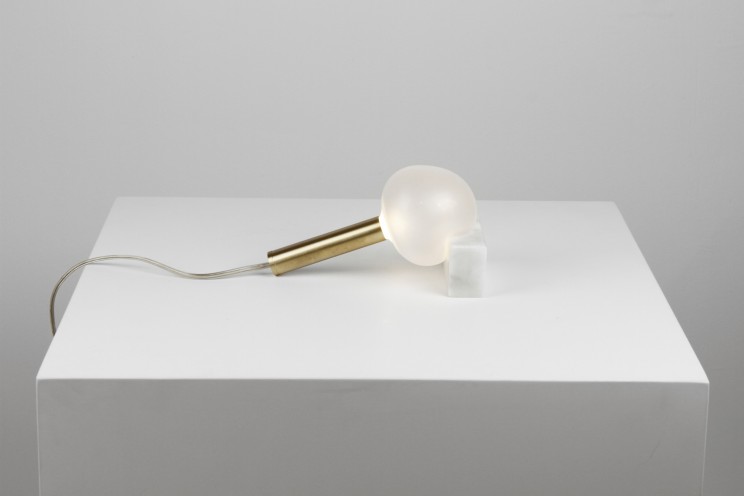 Photo by Mike Malajalian