This airy design is inspired by the sculpted shape of a bird called "Great Egret" and the gliding motion of the cradle.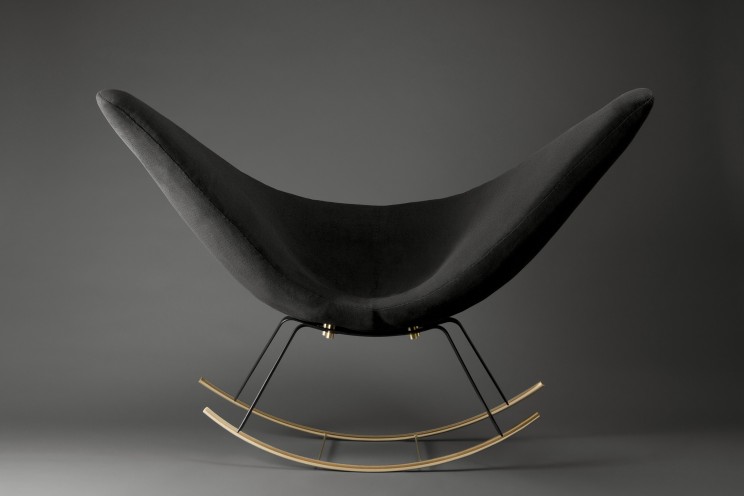 We wanted to experiment an open form, where the gentle sweep of the back allows you to feel yourself swinging on the back of a flying bird, and where the arms give the intention of sculpted wings.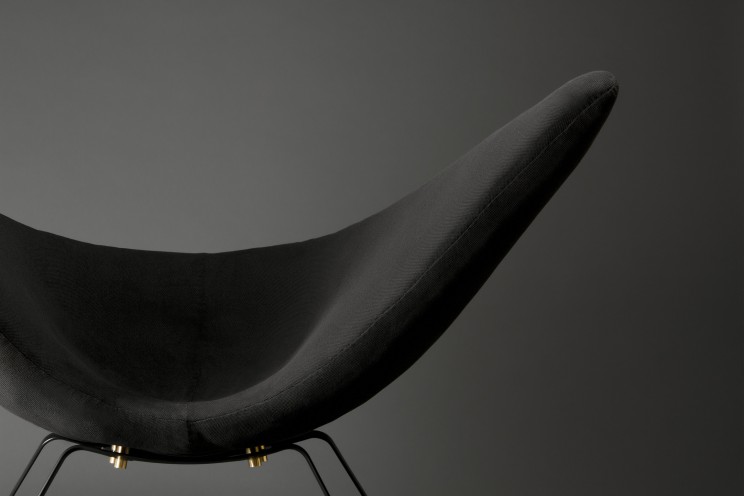 The extended shape allows an extremely phenomenal experience and emphasizes the side by side rocking movement.
This sculptural piece enhances virtually any environment to meet a fusion of elegance and strength.
A fully upholstered black chair with a combination of black metal and brass legs create an attractive, nostalgic modern look.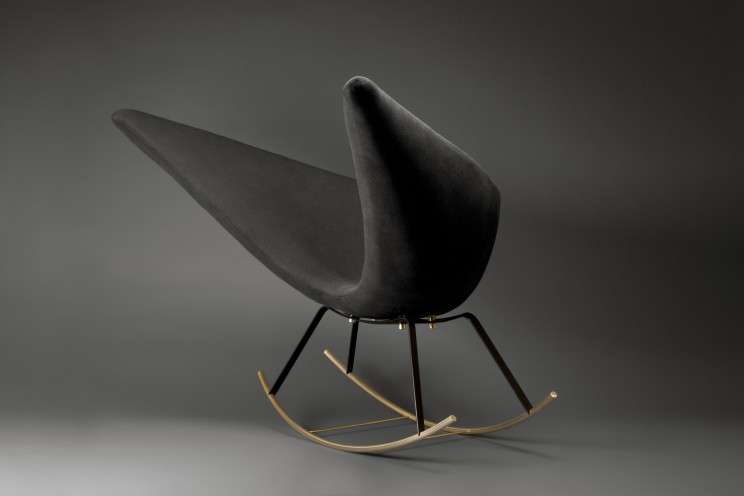 The open shape, the lines and the hypnotizing rocking phenomena that identify this chair, allow you to experiment an emotional moment where your comfort merges with your feelings to create the perfect balance.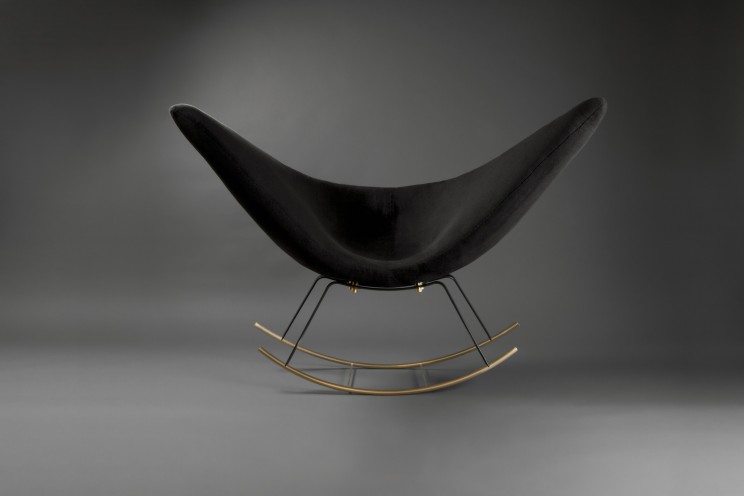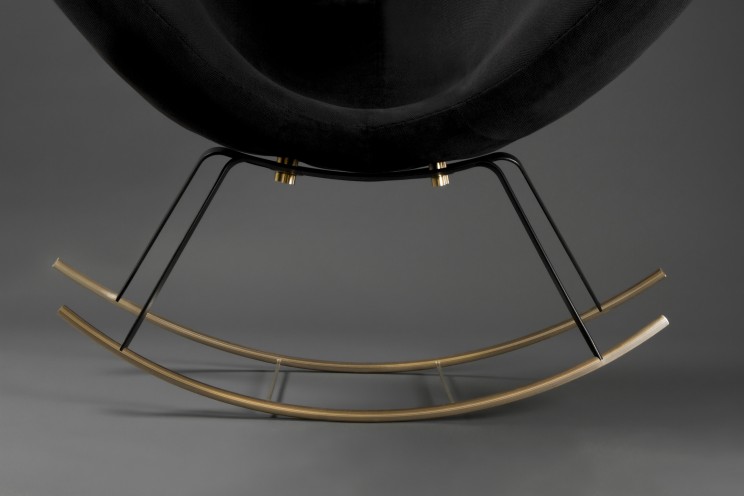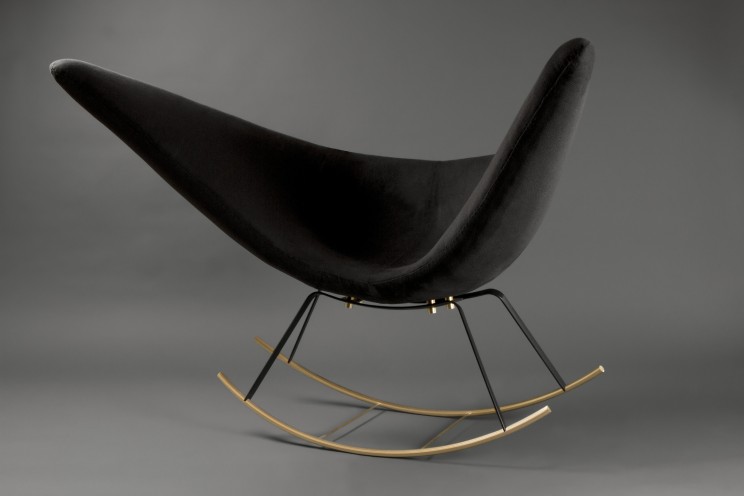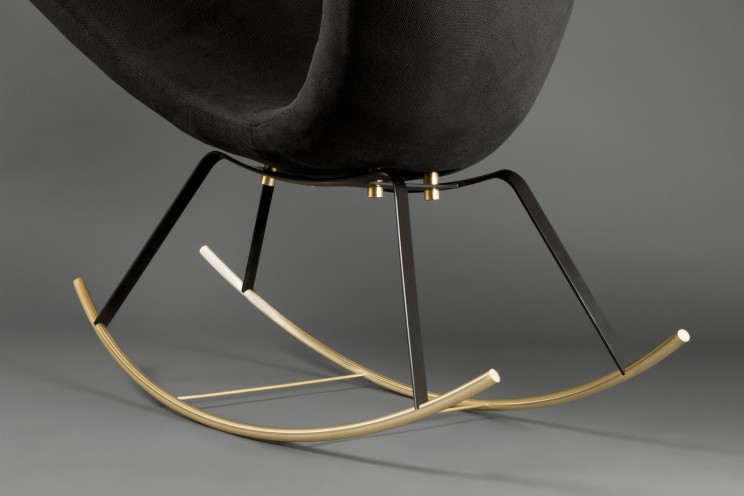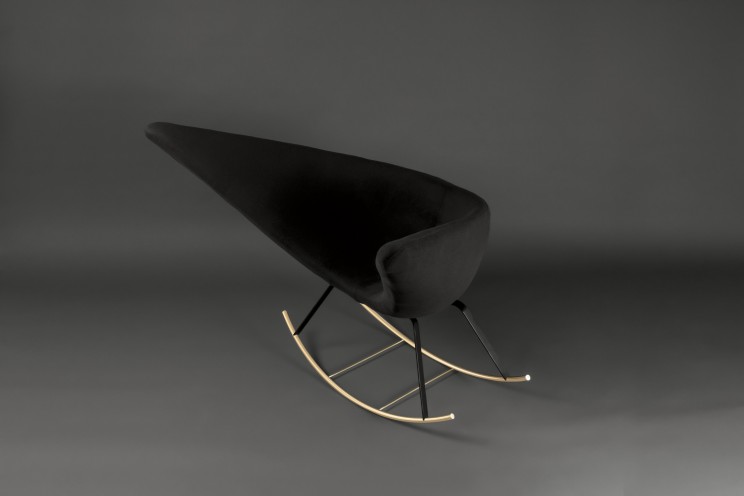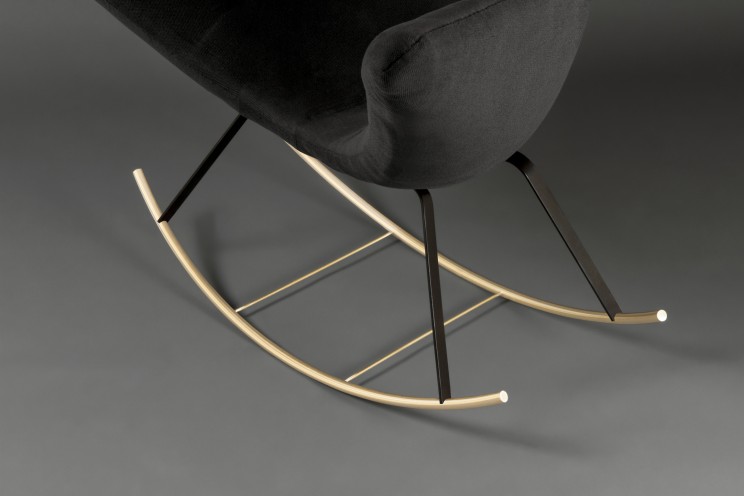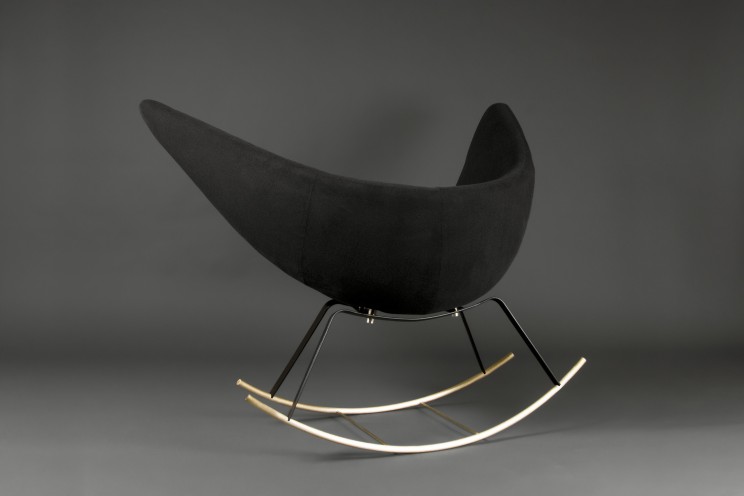 Photos by Mike Malajalian