MOM – Bedside Table
This design is based on the exploration of cultural traditions through everyday pieces and society's contemporary interaction with them.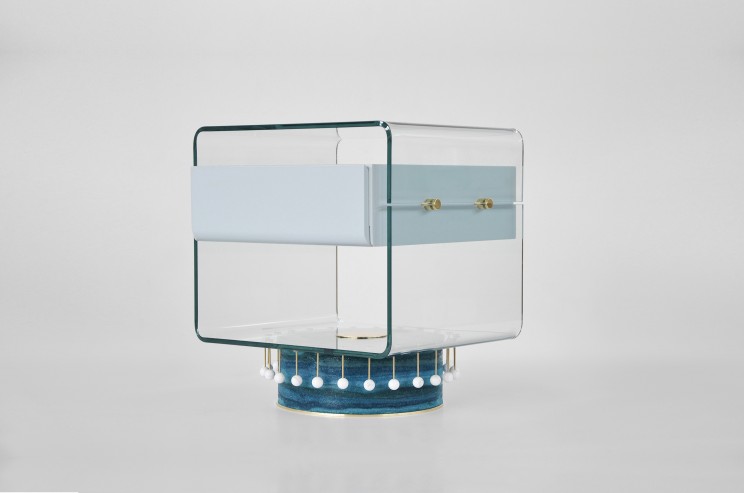 Influenced by memories, the Bedside Table plays with overt references drawn from the omnipresent pearl jewelry of Lebanon's past, and recreates these through the use of carved marble and turned brass.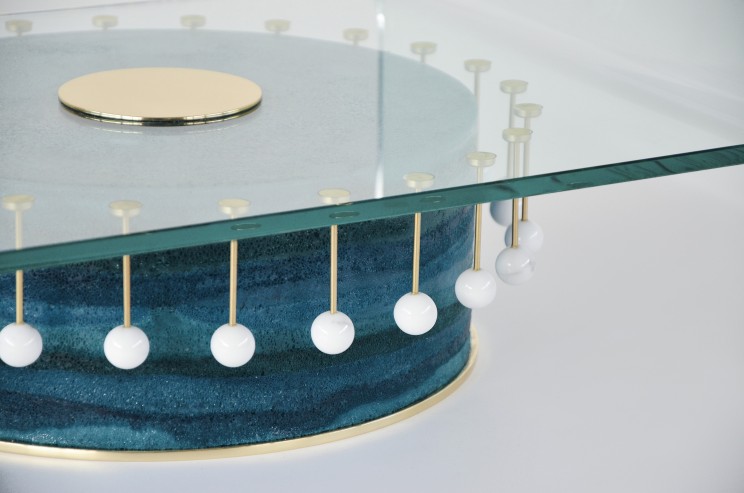 By whimsically suspending these around a circular base of cast foam, upon which is seated a molded transparent glass cabinet, they simultaneously achieve an abstract illusion of both the ethereal and the consequential; a contextualisation of a reconstruction process.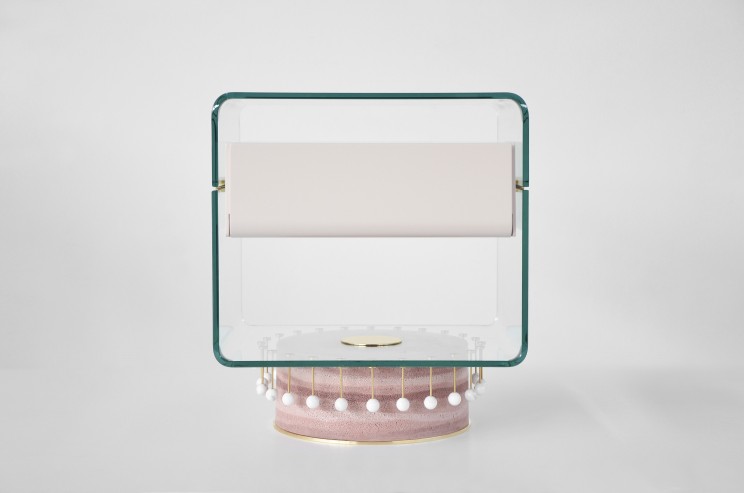 Through our experimentation and development with casting liquid foam, we've transformed this into a material of high perceived and structural value.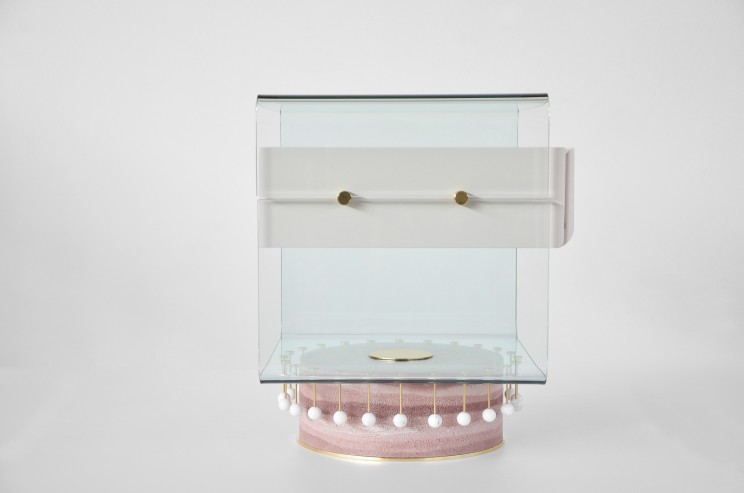 The choice of the material was based on its chemical and physical properties. The foam expands and moves, to reach new levels, and never can be limited by boundaries, it's alive and dynamic and it can't be trapped in a well-defined place, like memories ideas and stories.
It's an interactive material; the procedure is part of an adventure, never can predict its results and behavior.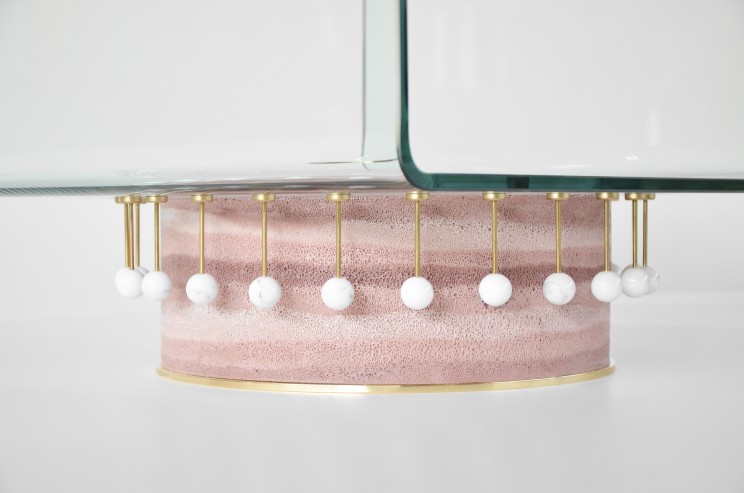 It has a certain mystery and it reflects our resolve to assemble what was once forgotten.
The procedure was based on molding different deconstructed elements hidden and preserved in a deep place in our minds and letting the foam merging, captivating and reconstructing all these elements in one entity, always highlighting its softness and delicate effect.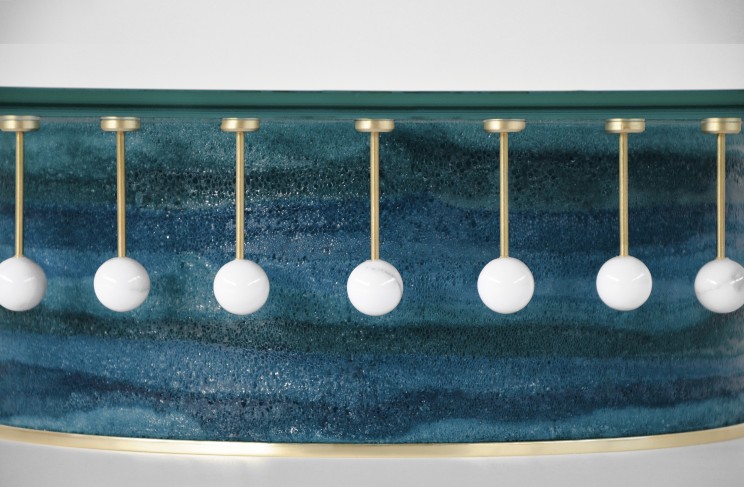 By directly stacking contrasting layers and elements, including its opaque drawer, the Bedside Table juxtaposes materials and creates an object that demands to be engaged – physically and intellectually.