Two complementary shapes fit perfectly, yet each piece separates to offer their own enhancement to the table.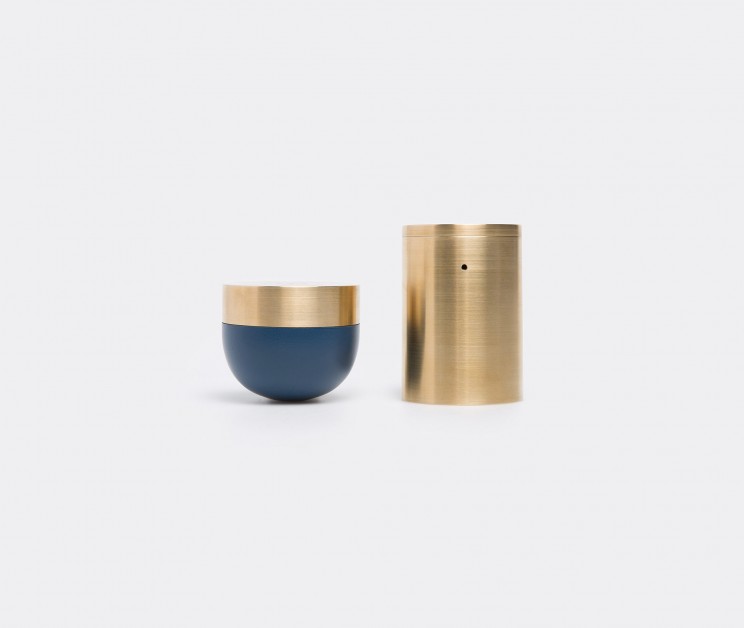 The simplified shape of this piece presents the features of a friendly man character.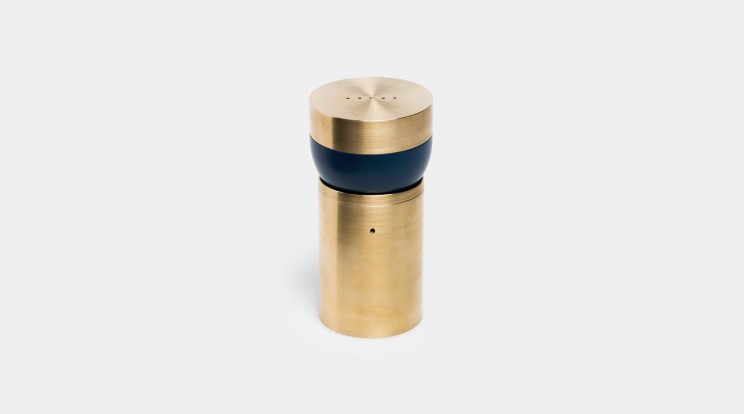 A rounded geometrical shape salt shaker sits on a brass pepper shaker base to form one elegant item, and can stand freely to create a playful aspect.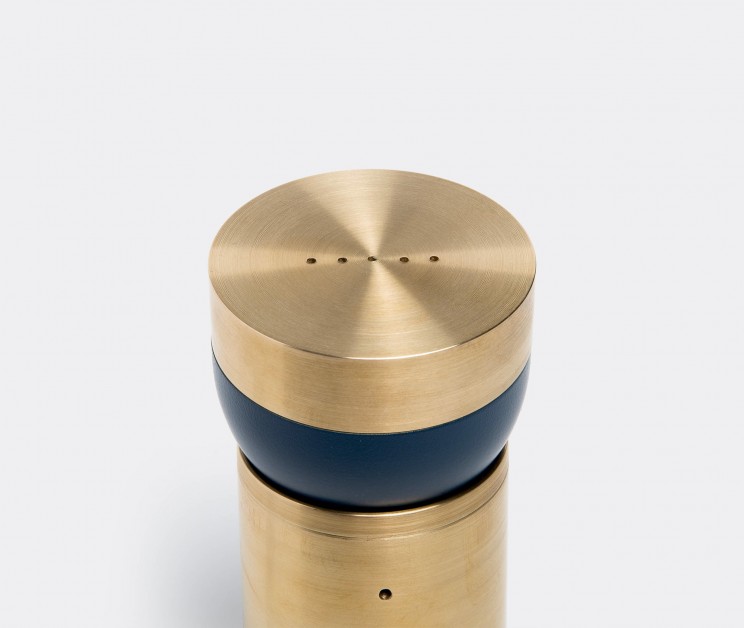 This product combines elegance and humor with precise and explicit functional meanings.